Wailea Fall Doubles Tennis Tournament
Please

CLICK HERE

to download the Entry Form.  The Wailea Fall Doubles Tennis Tournament will be held November 4th and 5th.  The deadline for registration is 10/28/17 at 5 p.m.  Last year the event raised over $15,000.00 for the Semper Fi Fund.  Help us in exceeding that number this year.  We are looking forward to another amazing event!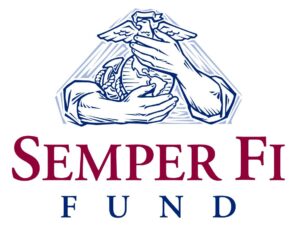 Wailea Tennis Club Maui Hawaii
At the award-winning Wailea Tennis Club, service means more than just powering the ball across the net. Honored as one of the country's most outstanding facilities by the United States Tennis Association (USTA), this award-winning complex offers a "home away from home" country club setting for resort visitors and Maui residents alike.
Play to your heart's content on one of our 11 Sportsmaster courts including our centerpiece stadium court with enough seating for 1,000 cheering spectators. Hone your skills with the help of our USPTA certified pros, join one of our many fun and healthful tennis activities, and let our friendly staff help you make the most of your tennis experience.
Since January 1st, 2016, the Wailea Tennis Club also offers the fastest growing racquet sport in the United States – Pickleball!  Please contact our Pro Shop for rates and to schedule court times.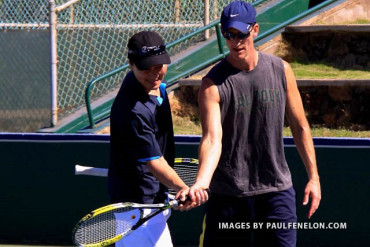 Read More
Improve your game on the court, and gain mental skills to boost your game off the court. Our professional instructors offer a range of great learning opportunities.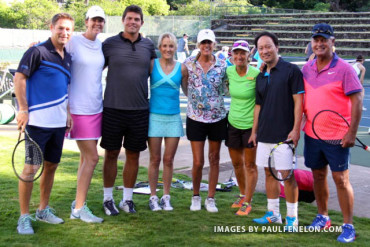 Read More
Membership offers additional benefits, and is available for residents as well as resort visitors. Packages range from weekly to annual programs.
Testimonials
"My wife and I spent 3 weeks on Kauai and a month on Maui. One of the better experiences was our use of the Wailea Tennis Club. Diane and I played singles, attended clinics and a super fun round robin. Obviously they are beautiful courts but it was the staff and members that were fabulous."

- Ron & Diane

"The tennis facility and staff were great! Was in Wailea for business for a week and took lessons with a pro four times. The pro was great and improved my game unbelievably. Will definitely play again on my next trip."

- Jay L

"Looking for a place to play tennis on Maui? Try out the Wailea Tennis Club. Tennis clinics, private lessons, ball machine rental, racquet rentals, and more. Friendly staff and great facilities! Whether you are getting back into tennis or have never played tennis before, this is a great club for all!"

- Lois V

"The staff is super friendly there and they have a full pro shop. The club is sunk on a hillside near the entrance to Wailea. It is a great place to get a workout between your beach/water activities."

- MillionsRoadWarrior

"Excellent staff…Excellent Instruction, well equipped pro shop."

- Richard G

"As a member in the late 70's and 80's, and recently rejoining the club after a long lay-off, we think that the Wailea Tennis Club rates among the top clubs in the USA. The location is one of the most beautiful in the world…"

- J.S.

"If you are heading to Maui Hawaii any time soon I would strongly recommend visiting the Wailea Tennis Club. Besides its breathtaking beauty as you walk down to the club you can easily be plugged into many clinics, and private lessons. The pro shop will happily find you a singles or doubles match to fit your ability."

- S.B.